Local Pools for sale in the Lapeer County MI Area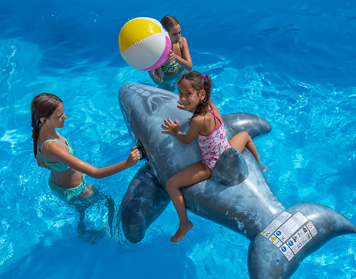 Doughboy pools are the single most adaptable pools on the market today. Whether you want an in-ground pool or an above-ground, Doughboy is one of the best choices you can make for your backyard paradise. Doughboy pool's have unparalleled strength and quality are unmatched in the industry. The professionals of Doughboy aim to give their customers peace of mind about the longevity and safety of their family pool.
Poolmart & Spas has been Clarkston's original Authorized Platinum Doughboy Dealer since 1980. Doughboy is the largest, most respected name in the above ground swimming pool industry, but it's also much more than just an above-ground pool manufacturer. Doughboy is committed to supplying you with a total pool system. Your satisfaction is extremely important to us, so we believe in only carrying the best pool and spa brands like Doughboy, Artesian Spas, ProTeam and Polywood!
View A Small Selection of Our Pools and Hot Tubs Available near Lapeer County MI
Sapphire: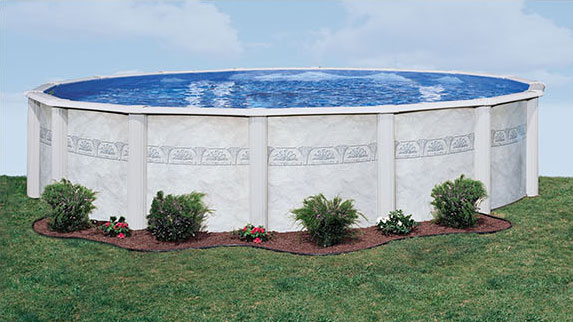 Available In:
Round:
12', 16', 18', 21', 24', 28', 32'
Oval:
20'X12', 24'X12', 28'X12', 32'X12', 24'X16', 28'X16', 32'X16', 34'X18', 38'X18', 41'X21'
Innovation and Beauty
Beautifully Crafted Resin Top Rails. The 8" curved, extruded top rail system with injection-molded top connectors gives a smooth finish to this captivatingly beautiful pool.
Elegantly Designed Vertical Supports. Large and beautiful 7" Extruded Resin Vertical Supports offer a dynamic design and assures maximum strength.
Available in 52" sidewall.
Limited Lifetime Warranty on All Components.
---
Tuscany: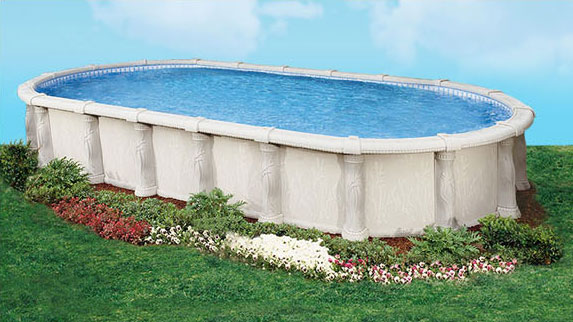 Available In:
Round:
18', 24', 28'
Oval:
32'X16', 34'X18', 41'X21'
The Best in the Industry
Gorgeous 12" Vertical Roman Columns. Provides solid, structural support to the top rail while clearly making this pool unique in any backyard.
Outstanding 12" Sculpted Top Rails. Granite in appearance, beautiful in your backyard. Made from resin with built-in top connectors.
Beautiful 3" Resin Bottom Rails complete the elegant and unique appeal of this pool. The ingenious design makes the Tuscany easy to assemble with its
Snap-lock frame.
Lifetime Warranty on All Components.
---
Autumn Breeze: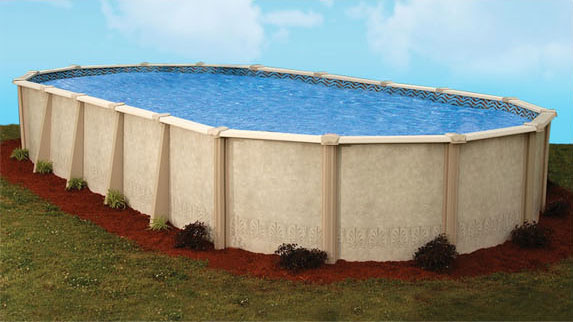 Available In:
Round:
12', 16', 18', 21', 24', 28'
Oval:
20'X12', 24'X12', 28'X12', 32'X12', 24'X16', 28'X16', 32'X16', 34'X18', 38'X18', 41'X21'
Soothing and Beautiful
6" Resin Verticals. The wide verticals give this graceful pool a strong frame that features all the beauty and benefits of resin materials.
Flared 6 1/2" Resin Top Rails. Sleek 6 1/2" resin top rails are the perfect touch for the relaxing design of the Autumn Breeze wall.
35 Warranty on All Components.
*Available with Easy In-Ground Entry Steps
---
Large Selection of Hot Tubs and Spas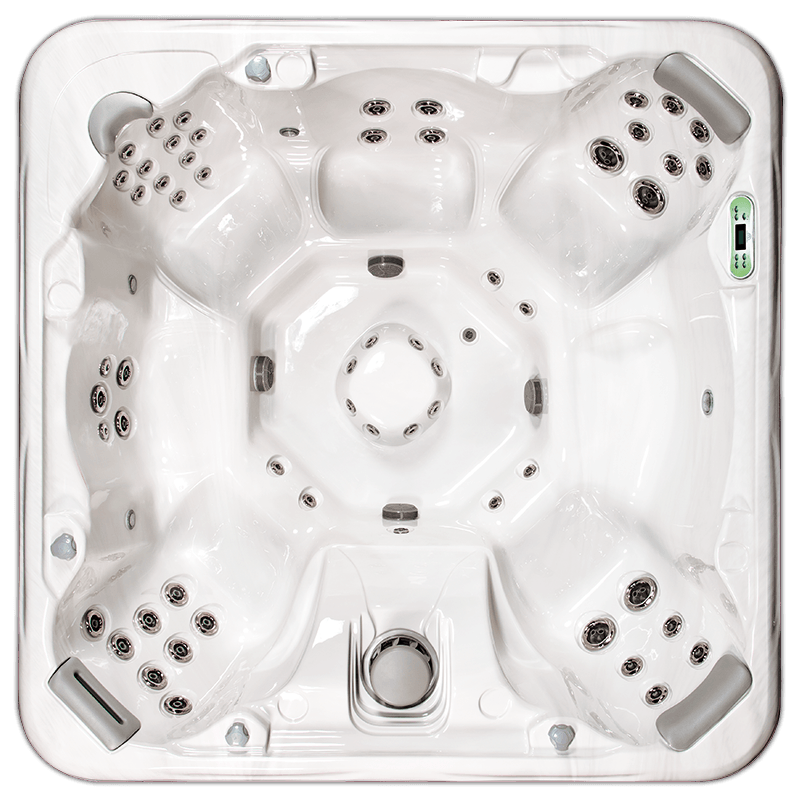 There are many reasons why owning a spa is beneficial and enjoyable. They're great for recreation, relaxation, fitness, therapy, entertaining and aesthetics! We have a large selection for you to choose from in the Clarkston area. We also have a large inventory of parts, jets, pillows, filters and the other accessories you need for your hot tub.
Relaxing Artesian Spas
South Seas Spas
Island Spas
Platinum Elite Spas
Garden Spas
Check Out Our Selection Of Quality Spas
add_circle_outline
Our duty to you as our customers is to protect you the best we can. We have tried to stay on the leading edge of all the new technology and innovation that has flooded the pool industry over the years! If something works, we will offer it to you. If you see something magical and it sounds too good to be true, make sure you ask us before you spend your hard-earned money.
---
Make the most of your property with Poolmart & Spas. For more information on our products and services, contact us today or visit our store for a demonstration!