Holly MI's Hot Tub Repair Provider
SE Michigan's Pool & Spa Experts for Over 35 Years!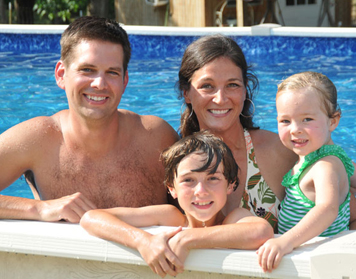 Poolmart & Spas has the best-trained team of pool and spa professionals in Michigan. We make sure our employees truly understand pools and spas. We're here to build a long-term relationship with our customers. Our caring employees make us a step above the rest!
Over the years we have tested a thousands of pools and spas and are fully equipped with a state-of-the-art water lab. Our technicians always give you thorough and accurate water analysis with service and results you can trust! At Poolmart & Spas, you don't get the runaround. All your pool and spa questions are answered in an accurate and honest manner.
---
Spa Repairs and Hot Tub Repairs
In addition to being a local, authorized service center for Artesian spas, D1 spas and Doughboy Pools, Poolmart & Spas repairs most makes and models of hot tubs. We recommend that your spa receives regular maintenance from one of our hot tub experts.
Recommended Maintenance for Your Hot Tub:
Replace filter annually
Replace vision cartridge every 6 months
Replace ozone bulb every 18-24 months
Change water every 6 months
Clean diverter valves
Clean & protect cover
To schedule service for your spa or hot tub, call Matt, our service technician, at (248) 625-0729.
The Experts At Poolmart & Spas Provide Effective Hot Tub Repair in Holly MI
We dedicate ourselves in developing and providing our customers with quality products and services. Poolmart & Spas believes in and promises to be honest in all of our business dealings. We will make sure that we maintain the highest integrity in all relationships. Our professionals strives to be ethical, fair and do what is right when it comes to your pool and spa needs. We suppliy quality products, and provide our customers with excellent value! We ensure you that we never compromise quality to improve profitability.
Our professionals are efficient in striving to meet the needs of our customers. When it comes to quality service, we will make only commitments we can meet, be open in our communication and recognize and resolve any problems when they occur. We promise to continue to search for better ways to accomplish our objective. This includes evaluating new technologies and seeking improvements in our products and services. We will always be creative when seeking out new solutions. Poolmart & Spas recognized that truly successful organizations are based on relationships that incorporate teamwork between customers, employees and suppliers.
---
Pool care is extremely important in maintaining and extending the life of your pool. Whether your pool is frequently used or not -- you need to clean it thoroughly and regularly. We carry the very best pool care products and brands that will keep your pool looking like new. Some of our brands include ProTeam, Natural Chemistry, Omni, Salt Support and many more!
Give us a call today to get your hands on any of these products: (248) 625-0729.